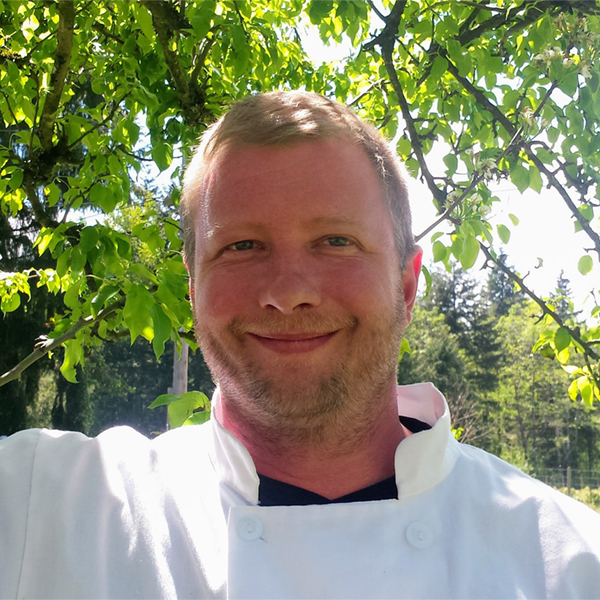 Alain Chabot
Chez Vous Artisan Foods
Black Creek, BC
Alain Chabot is a new to chef in the Valley but is no stranger to the farm to fork movement. Early in life he was exposed to the most important thing in cooking great food: fresh ingredients. Growing up in a large French Canadian family in a small farming community in Central Alberta, he learned at a very young age the value of great ingredients.
Alain started his career in the kitchen in Whistler. He quickly developed his passion for cooking and traveled through Canada, working in fine dining restaurants in Whistler, Fernie, Quebec City and finally in Calgary, where he won many awards and was renowned as one the best chefs in the city.
But Alain and his wife Chantal had a dream from when they first met: to live in a community where they could grow most of their food and create amazing meals using local ingredients. They found the ideal spot in Black Creek in the Comox Valley, which is home to a rich growing soil, allowing for amazing local products and flavors. He has recently opened his new kitchen called Chez Vous Artisan Foods. Focusing on local ingredients and farm to fork mentality, he does prepared meals, catering and other custom services.