Concurrent MasterClass Series – SOLD OUT
Saturday, June 4th, 11:30am – 12:45pm
The World is Your Oyster MasterClass
Take the world's fastest oyster Shucker, Guinness Book of World Record holder Shucker Paddy, add some fresh BC oysters, a grill, some sauce, and a bit of spice and what do you end up with? A shuck-fest MasterClass you won't find anywhere across the 7 seas except at the BC Seafood Festival.
Join Shucker Paddy and friends for this hands on shuck-a-thon to learn the basics of Oysters: The Big 5 Species, understanding their merroir, and more. Get inside tips on how to buy, handle, shuck and present your favourite oysters at home to dazzle your friends with your newfound skill of cooking the bi-valve.
Ceviche & Sparkling MasterClass – SOLD OUT
Mix together a top seafood chef, with a whole lotta succulent BC seafood, and this MasterClass will be sure to take your ceviche making skills to the next level. Chef will share their expertise and tricks of the trade to guide guests in preparing their own incredible seafood Ceviche to ensure guests can wow their friends with their ceviche making prowess this summer. An award winning BC wine producer, 40 Knots, will pour and share their secrets behind a great BC sparkling to pair with Ceviche! This is a 19+ Event. ID required.
Seafood Mystery MasterClass – SOLD OUT
Don't be a shy swashbuckler! Jump aboard and embrace the unknown at this Seafood Mystery MasterClass featuring a surprise BC Seafood Chef who will show guests how to roll up their sleeves and create their own delectable BC seafood dish promising much merriment, succulent tastes and learning.
Saturday, June 4th, 1pm – 2:15pm
Follow Me Cocktails MasterClass – SOLD OUT
Match a great Mixologist with some succulent seafood and pair it with breezy booze to make seafood cocktails to swoon over. Groups of four per table will work together to create the perfect sip. This is a 19+ Event. ID required.
Presenting Industry Sponsor: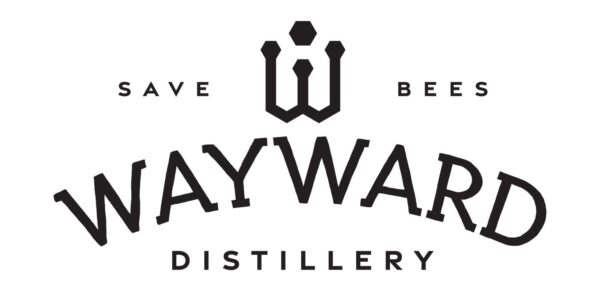 Happy Endings Geoduck MasterClass – SOLD OUT
Presented by the Underwater Harvesters Association, dive a little deeper into one of BC's most prestigious and sought-after seafood products! Grab your friends and get schooled about the geoduck clam fishery. Guests will learn how to prepare this delicious seafood delicacy from a top chef while understanding more about the complexities of the fishery by an active geoduck diver. This class will leave your taste buds happy as a clam!
Presenting Industry Sponsor:
Discover Sablefish: The "Wagyu" fish of the Ocean MasterClass – SOLD OUT
Farmed sablefish raised on Vancouver Island is a decadent, sushi-grade fish that gives big pay-offs in luxe flavour and wow factor for little effort and time in the kitchen. Join Chef Hiroshi as he expertly butchers a fresh, sushi-grade, whole sablefish from nose to tail and demonstrates how to prepare this unique local fish like a pro. Cook together with Chef and learn to create restaurant-level dishes that you can add to your repertoire of hit meals at home.
Presenting Industry Sponsor:

Saturday, June 4th, 2:30pm – 3:45pm
Prawn to be Wild! MasterClass – SOLD OUT
Presented by the Pacific Prawn Fishermen's Association, join this hands-on masterclass to understand why BC Spot Prawns are one of the most popular and celebrated seafood options! Guests will learn more about the sustainability of the fishery and the best way to prepare spot prawns. Chef Bobby Milheron will put a West Coast spin on the classic East Coast lobster roll, by teaching you how to make a delicious Spot Prawn Roll!
Presenting Industry Sponsor:
Get Kelp: Sea Veggie MasterClass – SOLD OUT
Brought to you by Sea Forest Macro Algae. Pacific Sea Kelp is a prolific marine plant which grows in BC's waters and boasts over 30 different species, many of which are edible! We're going to introduce you to the 'Big Two' in BC waters: Bull Kelp & Giant Kelp. Bull Kelp is one that we farm locally, while Giant Kelp is sustainably harvested by our partners, the Kwakiutl First Nation. These are two that you can wild harvest and prepare from the comfort of your own home, and we'll teach you how. Join Chef Jade Berg as you craft your own Sea Veggie Raviolo and pair that with our most popular dish, Pacific Sea Veggie Salad.
Presenting Industry Sponsor:
Wholey Halibut – We're Getting Cheeky! The Wild Pacific Halibut MasterClass – SOLD OUT
Did you know that virtually every part of the wild Pacific halibut can be enjoyed? In addition to the traditional fillets and steaks, halibut cheeks are increasingly popular, and collars are the newest trend! Plus, the trim is prized to prepare the most flavourful stock, soups and chowders. Join this hands-on master class when our chefs will demonstrate how to create the most flat out fantastic dishes all while supporting tip-to-tail meal preparation and a zero-waste kitchen.
Presenting Industry Sponsor: