Shucked! Canada's Largest Oyster Bar Happy Hour
The 13th annual BC Seafood Festival kicks-off with this premier TGIF happy hour showcasing an extensive line-up of British Columbia oyster producing families & businesses as they shuck these perfectly plump, ice cold, sustainable slurp-tastic oysters at roving, longboard stations.
Oyster producers will showcase the unique characteristics and flavours of this renowned product from the BC coastline. PLUS the entertaining Shucker Paddy will be on hand as he shows off his Guinness Book of World Records shucker skills and the smooth sounds of jazz ensemble Blue Tonic!
Shucked! will be held Friday, June 14, 3:30 – 6:00 pm at Filberg Heritage Lodge & Park (61 Filberg Road, Comox, BC).
This is a 19+ Event. ID required.
Featuring oysters from:
Tickets On Sale Now!
Looking forward to seeing you tomorrow! Here are some quick tips for the event:
Dress Attire: Business Casual – remember this is all outdoors, on grass, by the ocean, so bring your BC layers and leave the heels at home!
Getting on the Event Site: Access to the grounds is through Gate 1, Comox Avenue. Guests are encouraged to car-pool, take shuttles, taxis, get dropped off, walk or ride their bikes, as there is no parking on site. There is also limited street parking along Comox Ave, Pritchard and around the streets close to the Filberg Park. It is a short, pleasant walk from the surrounding streets to the park. Please remember to lock all doors and do not park in front of driveways or sidewalks access- our neighbours are our friends!
Tickets: Please be prepared to show your Showpass tickets at the gate – on your mobile device or in hard copy. All guests will be wristbanded with the related event wristband.
Safe Ride Home: Ambassador Shuttle will run a Safe Ride Home, by donation for Shucked! guests. Starting at 5:30 pm, at the Main Gate 1, with non-scheduled pick-ups.
Cash Bars: Cash/Credit/Debit is king at the BC Seafood Festival. Please bring cash/credit/debit with you to the site, and if you've been blessed with good genes, bring two pieces of ID – anyone who looks younger than 25 will be asked for ID, as this is a 19+ event.
Shucker Paddy aka Patrick McMurray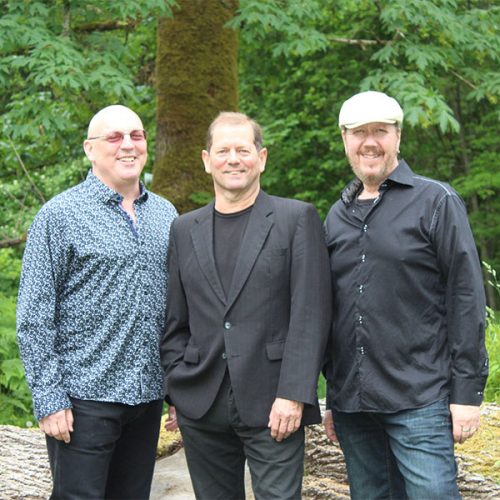 Blue Tonic
---