Signature Weekend Day Events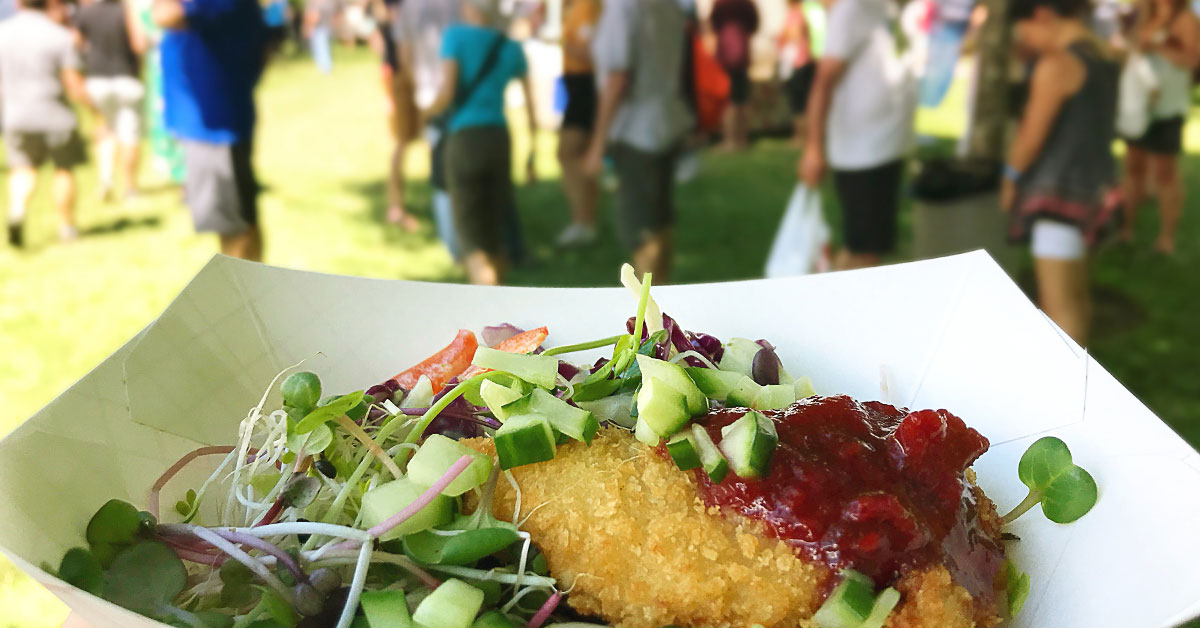 Special Offers on Signature Weekend Day and Weekend Passes!
Weekend Pass (Saturday and Sunday): Limited Release $25, (Regular price $40)
Saturday-only Day Pass: Limited Release $15, (Regular price $25)
Sunday-only Day Pass: Limited Release $15, (Regular price $25)
Signature Weekend Pass with 50 food tickets included: $70, (Regular $90) – BEST VALUE!
First time at the Festival? Here's how Signature Weekend tickets work:
When: June 15 & 16, 2019 Where: Filberg Heritage Lodge & Park, Comox
Purchase a Day (June15/16) or Weekend Pass (both days) to participate in western Canada's largest seafood festival
Enjoy the seafood tastings by adding food vouchers (items range from 1 – 6 vouchers, 1 voucher=$1), available online and on-site. Check for special bundled offers too!
Drink tickets are sold separately, available online and on-site and can be used at the day and on-site ticketed evening events.
Each day is packed with activities! Check out the Signature Weekend Day Events Schedule.
What is the BC Seafood Festival Signature Weekend?
The largest seafood celebration of the Festival, perfect for foodies who love BC seafood & spirits, music lovers, and families who want to explore & learn about the oceans and seafood!
Learn to Cook BC Seafood during Chef Demos throughout the weekend featuring top Domestic Chefs on the Coast Capital Savings Chef Stage
Take in action-packed competitions including the Fanny Bay Oyster Shucking Competition, the Best Caesar in Town Competition, Junior Chef Challenge, and the BC Seafood Festival Chef Challenge, presented by

Fortis

BC and Garland Canada.
Enjoy BC Seafood Roving Tasting Stations; meet the producers and incredible chefs (items generally cost $1 – $6 per portion)
Pair seafood at any of the BC Craft Beer, Wine and Spirit Tastings Stations (Tickets available in advance online or on-site)
While you slurp seafood, enjoy live musical performances
Explore the Kids Interactive Zone featuring Touch Tanks & Interactive Displays
In addition to the Signature Weekend, we have other featured ticketed events that you don't want to miss: Shucked Oyster Bar Happy Hour (June 14), Baked n' Boiled Kitchen Party (June 15), Bounty: A Seafood Brunch (June 16)! See the full list of featured ticketed events.
Seafood Tasting Stations
Beverage Stations
Interactive & Educational Stations
MARS Wildlife Rescue Centre: MARS is your local wildlife rescue and rehabilitation centre. We take care of approx. 700 native animals each year. Conservation and education are part of our mandate. MARS ambassador bird(s) to greet visitors, and volunteers will be selling MARS merchandise and raffle tickets.
DFO Aquaculture Management: Learn about aquaculture in BC and how it is regulated.
Project Watershed: Project Watershed truly believes in education and involvement for everyone from children to seniors. Stop by our booth for educational children's games and information on Kus-Kus-Sum project.
Deep Bay Marine Field Station: Come say hello to Deep Bay Marine Field Station and visit our mobile touch tanks and microscope station! Don't forget to grab a colouring sheet and check out our shellfish dissection!
Harbour Air Seaplanes: Harbour Air Seaplanes has been connecting the coast for over 35 years! Stop by to learn about our new ePlane project and play some fun games!
Discovery Passage Aquarium: The Discovery Passage Aquarium offers fun and unique hands-on educational experiences for people of all ages.  Come by to see some live sea creatures and learn about seafood choices you can make to help the local Discovery Passage!
Ocean Wise Sustainable Seafood: Ocean Wise is committed to a world in which oceans are healthy and flourishing. Swing by and play some games with us! Test your knowledge on fish fillet identification, try your hand at spotting which spot prawns you can keep, or pick up a local sustainable seafood guide to take home with you.
Comox Valley Lifelong Learning Centre Storytime Tent: The story time tent is a relaxing fun environment where kids can relax, curl up with a stuffed animal and enjoy a selection of children's literature. Appropriate for ages 0 – 8.
Magical Faces: Open 12:00-4:00pm each day; come by and get your face painted!
Jinhee Lee
Foreign Concept - Calgary, AB
Duncan Ly
Foreign Concept - Calgary, AB
Isabel Chung
The Wildflower, Fairmont Chateau Whistler
Morgan Wilson
Q at The Empress - Victoria, BC
Lisa Ahier
Aaron Rail
Kingfisher Oceanside Resort & Spa
Andre Durbach
Il Falcone - Courtenay, BC